Due to the University of Wisconsin's Madison intention to lessen the impact of COVID-19, we are bein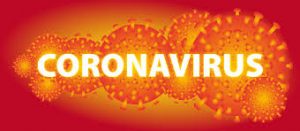 g directed by the University of Wisconsin-Madison to cancel ALL Extension (4-H included) supported events that:
Expect to draw more than 50 people;
Smaller events should be reconsidered if they draw participants from a wide geographic area (multi-county); or
Include participants from an older population, those with compromised immune systems, or those who come into close contact with older populations
These measures are being undertaken in order to help limit the possible exposure and spread of the virus.
The following 4-H Youth Development programs are cancelled or postponed indefinitely:  
March & April – Community Club Meetings that could have 40 -50 or more people attend (Yes, the total includes parents, siblings, educators, or others.) 
March 13-15 – State Art Beat, WI Dells
April 4 – Dairy Quiz Bowl – UW-Madison
April 16-20 – Space Camp, Atlanta
April 18 – Foods Revue, Shawano
Best practices for any size gathering:
Wash your hands frequently for at least 20 seconds with soap and water.
Use hand sanitizer with at least 60% alcohol content and have it available for all participants.
Cough or sneeze into your sleeve/elbow.
Avoid direct contact such as shaking hands, embracing individuals, or putting yourself or others in close contact with one another.
Between events be sure to use Clorox wipes or something similar to wipe down furniture, door knobs, tables, chairs, and any other spaces that may retain the COVID-19 virus.
Provide significant spacing (at least 6 feet) between participants and presenters – if you have lines of individuals consider putting tape on the floor to delineate individual spaces.
If you have questions, please contact the Division of Extension: Shawano County Office.
Megan
Megan Suehring
Positive Youth Development Educator
University of Wisconsin – Madison
Diviion of Extension Shawano County
Room 109, Courthouse
311 N Main Street
Shawano, WI 54166-2198
Phone: 715-526-6136, ext. 4869
Fax: 715-526-4875
An EEO/AA employer, University of Wisconsin-Madison Division of Extension provides equal opportunities in employment and programming, including Title VI, Title IX, the Americans with Disabilities Act (ADA) and Section 504 of the Rehabilitation Act requirements.
La Universidad de Wisconsin-Extensión, un empleador con igualdad de oportunidades y acción afirmativa (EEO/AA), proporciona igualdad de oportunidades en empleo y programas, incluyendo los requisitos del Titulo VI, Título IX, y de la Ley para Americanos con Discapacidades (ADA).