Due to the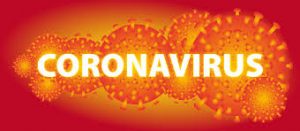 COVID-19 situation, UW-Madison has shared the following policy that the Extension Shawano County is enforcing through at least April 10, 2020:
During this pandemic, social distancing is critical for your safety and the safety of your family, colleagues, partners, and communities.
Effective NOW:
All ongoing and planned educational programming that involves meeting in-person shall be postponed or cancelled.  This includes educational meetings and training, volunteer-led activities, 4-H meetings and other programs (regardless of group size).
The definition of "social distancing" is to stay home and cancel everything. Social distancing is an act of generosity and compassion toward others by reducing our interactions as a possible agent for viral transmission. The primary motivation is to benefit others.
The Shawano-Menominee Counties Health Department shared links to trustworthy sources for more information about COVID-19: