The Cutting Edge Podcast: A podcast in search of new crops for Wisconsin. Join UW-Madison Division of Extension as they search for new crops for Wisconsin growers, processors, and consumers.  The strength of Wisconsin's agricultural economy is its diversity…something that doesn't just happen by chance.  It is a product of the relentless drive of researchers and farmers to innovate, explore, and experiment.  Join us for a glimpse into the exciting new research and development bringing new crops and diversity to Wisconsin.
Subscribe at: Google Podcast Apple iTunes
"If you're not living on the edge, you're taking up too much space"

                                                                                       – George Koepp
Meet The Cutting Edge Team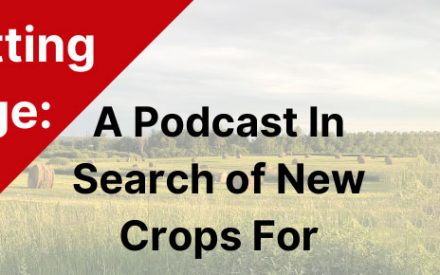 The Cutting Edge Podcast Episode 21: Currants
Jason Fischbach, Agriculture Agent with Ashland and Bayfield Counties visits with Eric Wolske, PhD candidate, at the University of Illinois about growing currants and market opportunities.