The pace of change on our lands and waters necessitates a new level of involvement by citizens in areas such as weather, phenology and other types of nature study. Specifically, monitoring and data collection. Here are some resources for that.
Citizen Science
Citizen science is a term used for projects or ongoing program of scientific work in which individual volunteers or networks of volunteers, many of whom may have no specific scientific training, perform or manage research-related tasks such as observation, measurement, or computation. (Wikipedia)
In a broader sense though, "citizen science" is probably the oldest American hobby Our country, founded on the principles of the Enlightenment was full of "amateur naturalists" as they would be called today. Some of the famous ones include Thomas Jefferson, Benjamin Franklin, and Theodore Roosevelt.
________________________________________________________________________________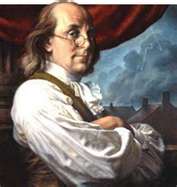 Weather
Storm Spotting
This involves training and becoming a "storm spotter". They work with the U.S. Natinal Weather Service in providing data about severe storms and are one of the key elements of the NOAA warning system. http://www.weather.gov/skywarn/
For boaters on large water bodies: Voluntary Marine Observer's Program
http://www.weather.gov/om/marine/voluntary.htm
Are you already a weather "fan" or want to be? Then the Citizen Weather Observer Program is for you. http://www.wxqa.com/
________________________________________________________________________________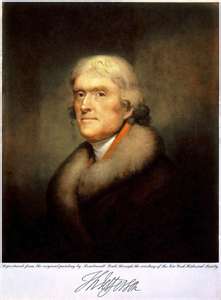 Phenology
"Nature intended me for the tranquil pursuits of science, by rendering them my supreme delight." T. Jefferson
"Phenology is derived from the Greek word phaino , meaning to show or appear. Phenology refers to recurring plant and animal life cycle stages, such as leafing and flowering, maturation of agricultural plants, emergence of insects, and migration of birds. It is also the study of these recurring plant and animal life cycle stages, especially their timing and relationships with weather and climate." (NPN)
Phenology is a great outdoor activity that you can do in your back yard or where you hike , hunt, or fish. You can do it alone, with friends or with family.
The most complete list of opportunities I have run into, courtesy of Donna Long. LOTS of fun stuff!
http://donnallong.com/nature-journal/citizen-science/
________________________________________________________________________________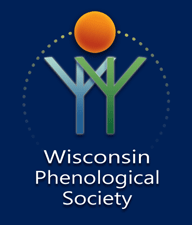 Wisconsin Phenology
The Wisconsin Phenology Network
A regional partner in the National Phenology Network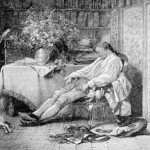 Linnaeus after a day of "botanizing"
________________________________________________________________________________
If you have questions regarding Community Resource Development Education in Shawano County, please contact:
Vacant, Community Resource Development Educator
UW-Extension Shawano County
Shawano County Courthouse
311 North Main Street, Room 101
Shawano, WI 54166
Phone: 715-526-6136 * Fax: 715-526-4875
E-mail:
Rhonda Sumnicht, Office Assistant
UW-Extension Shawano County
Shawano County Courthouse
311 North Main Street, Room 101
Shawano, WI 54166
Phone: 715-526-6136 * Fax: 715-526-4875
E-mail: rhonda.sumnicht@co.shawano.wi.us