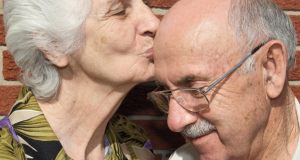 Caring.
It's not the hard part of caregiving.
When someone you live needs care, it's natural to want to be the one to provide it. But when caregiving becomes difficult, talking with people who understand can help. Find support by joining the Family Caregiver Call-In. You'll talk with caregivers and experts who share resources that can help you better care for your loved one – and yourself.
Family Caregiver Call-In
It's FREE and easy to participate.
Step One: Call (877)416-7083 to reserve your spot o the call and to get the call-in phone number.
Step Two: Dial in on the 2nd Tuesday of each month from 1:00 to 2:30 pm
For more information, contact Lynn Scheinoha toll-free at the Aging & Disability Resource Center of the Lakeshore: (877)416-7083
7/26/2016