You are viewing information about a past event.
Event Information
Date:
March 30th, 2019
Time:
8:00am - 3:30pm
Cost:
$40.00
Contact:
Scott Reuss
Phone:
877-884-4408
Email: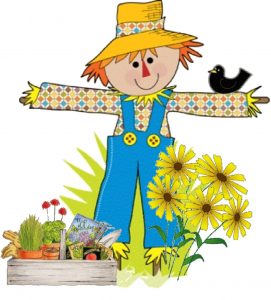 Preparations for this year's Spring Garden Conference are well underway.  The event sponsored by Northern Lights Master Gardeners Association and UW Extension – Marinette County, now in its 24th year, will take place at the UW Green Bay Marinette Campus on Saturday, March 30th, from 8 am – 3:30 pm.  This year you will have an opportunity to choose from two Keynote presentations: either Dr. Brian Hudelson, Director of the UW-Madison/Extension Plant Disease Diagnostics Clinic on "Growing Healthy Plants:  Basics in Plant Disease Management,' or, Dr. Laura Jull, Associate Professor and Extension Specialist for Woody Ornamental Horticulture, on "But Wait, There's More:  Alternatives to Invasive Trees and Shrubs."
The day starts at 8 am with registration, a continental breakfast, displays and sales.  9 am is the welcome with introductions followed by the keynote presentation, then sessions starting at 10:15 am.  Lunch will be the annual Northern Lights Master Gardeners Association feast of salads, sandwiches and homemade desserts.  There are many classes and workshops to choose from.  The Conference brochure contains more information and a registration form.
Program cost is $40 which includes morning refreshments, educational sessions and lunch.  Pre-registration is required and due with payment by March 18th.  For further information, contact the UW Extension office at 715-732-7510, toll-free at 877-884-4408, or visit on the web at https://marinette.uwex.edu
An EEO/Affirmative Action employer, University of WI-Extension provides equal opportunities in employment and programming, including Title IX and ADA requirements.  Requests for reasonable accommodations for disabilities or limitations should be made prior to the date of the program.  Please do so as early as possible prior to the program so that proper arrangements can be made. Requests are kept confidential.
Event Location
UW Green Bay Marinette Campus