SHAWANO
SAFPARC (Shawano Area Food Pantry & Resource Center)
218 E. Richmond St.
715-524-5863
9 – 11:30 a.m. Monday – Friday
GRESHAM                                                                                                                                                                                                 
Flo'ing With Kindness Food Pantry                                                                                                                                                                  1220 Main Street
Gresham, WI – 54128
Phone: (715) 851-8335
Wednesday
11:00 am – 1:00 pm
WITTENBERG-BIRNAMWOOD
Shawano Community Bread Basket                                                                                                                                                                 715-449-3002
Birnamwood Area Community Cupboard
St. John's – Trinity Lutheran Church
407 Birch St.
715-449-2278
No specific hours
CECIL
St. Martin's Catholic Church (pantry is located in the church hall)
407 S. Warrington Ave.
715-745-6681
Pick up: 1-4 p.m. 4th Tue. of each month
BONDUEL
Bonduel Community Food Pantry
Located at St. Paul School
240 E Green Bay Street, Bonduel
715-758-8559
Serving families in the Bonduel School District
Hours of operation: Second Wednesday of the month from 4:00 to 6:00 PM
BOWLER
St. Paul Lutheran Church (brick church)
201 E. Wall St.
715-793-4608
6-7 p.m. every Thurs.
NAVARINO
The Loaves & Fishes Food Pantry
Ascension Lutheran Church
W6106 Navarino Road, Shiocton
715-851-2104
3rd Wednesday of the month 5-7 p.m. and the following Saturday 9-11 a.m.
MATTOON
Birnamwood Area Community Cupboard
St. John's Lutheran Church
304 Flint Ave.
715-489-3647 or 715-623-6072
No specific hours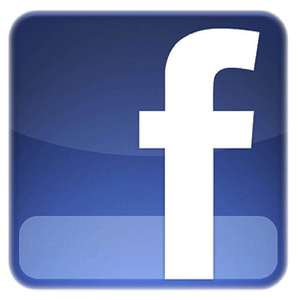 Wisconsin FoodWIse Program is now on Facebook!
.
If you have any questions regarding FoodWIse in Shawano County, please contact:  
Lori Schuettpelz, FoodWIse Coordinator
Shawano County & Menominee County/Nation
311 North Main Street, Room 109
Shawano, WI 54166
Phone: 715-526-6136 * 715-526-4870
Email:lori.schuettpelz@wisc.edu
Chelsey LaTender, Nutrition Educator
Shawano County & Menominee County/Nation
311 North Main Street, Room 109
Shawano, WI 54166
Phone: 715-526-6136 * 715-526-4870
Email:chelsey.latender@wisc.edu